SPECIAL SALE ITEM
---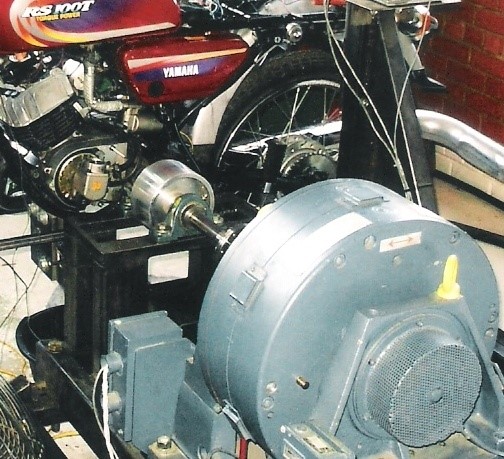 30kW Water Cooled Eddy Current Dynamometer
MOodel:SAJ-30KW
This SAJ water cooled eddy current dynamometer is designed for continuous power at 30kW (40hp). It delivers instant load response and has been used as an engine dynamometer (taking power from a motorcycles output shaft) and as a chassis dynamometer (mounting the drive wheel of the vehicle on the small roller).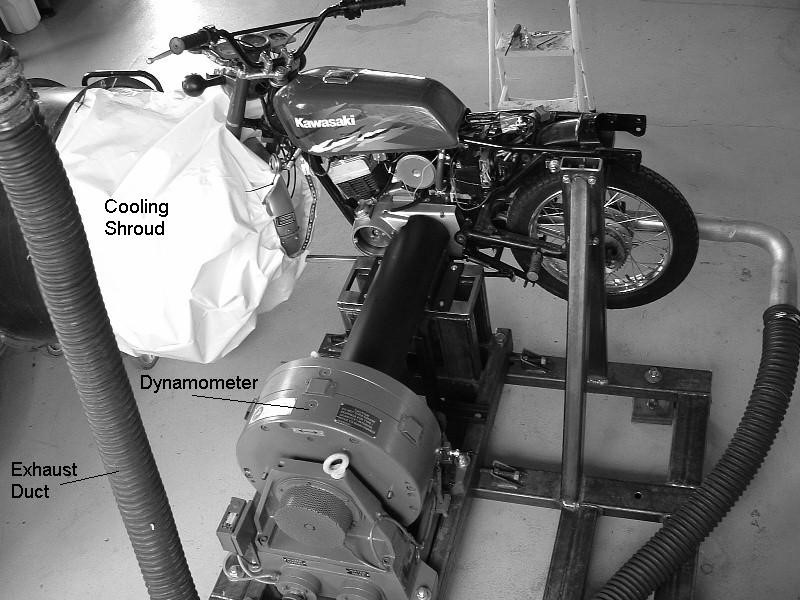 Dyno showing frame, shaft guard and motorcycle mount.
The dynamometer comes with Focus Applied Technologies 5th generation Dynamometer controller for easy control, display and data logging.

Dynamometer Controller includes Manual, Speed, Torque and Road Load Modes, as well as a Throttle control signal, and can be run remotely from the computer.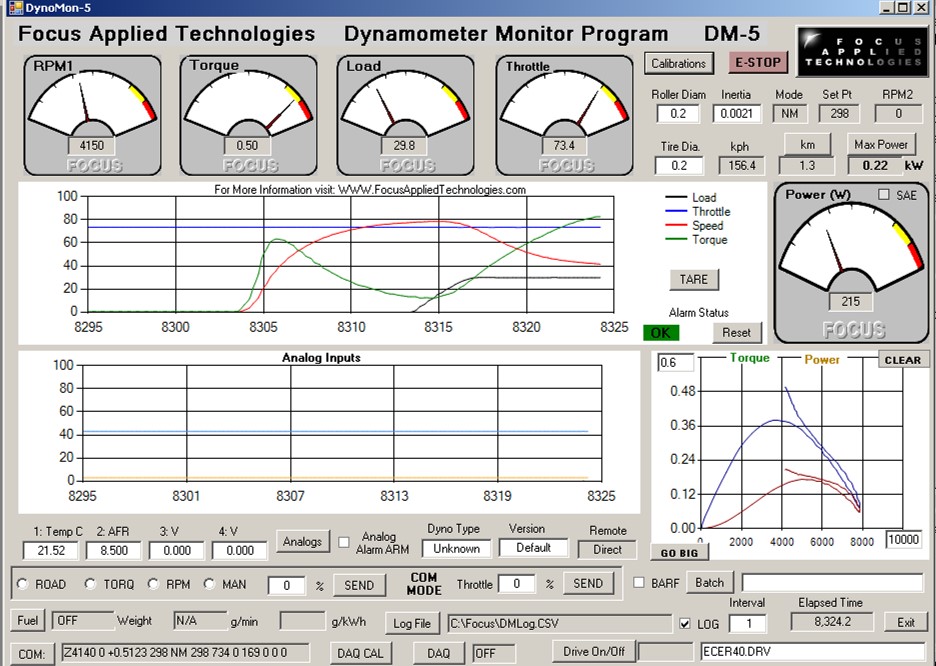 Controller comes with sophisticated software for display, loging and control of the dynamometer. Several analog input channels are provided for recording Air/Fuel Ratio, Temperatures, Voltages and etc. with appropriate sensors (available as optional equipment).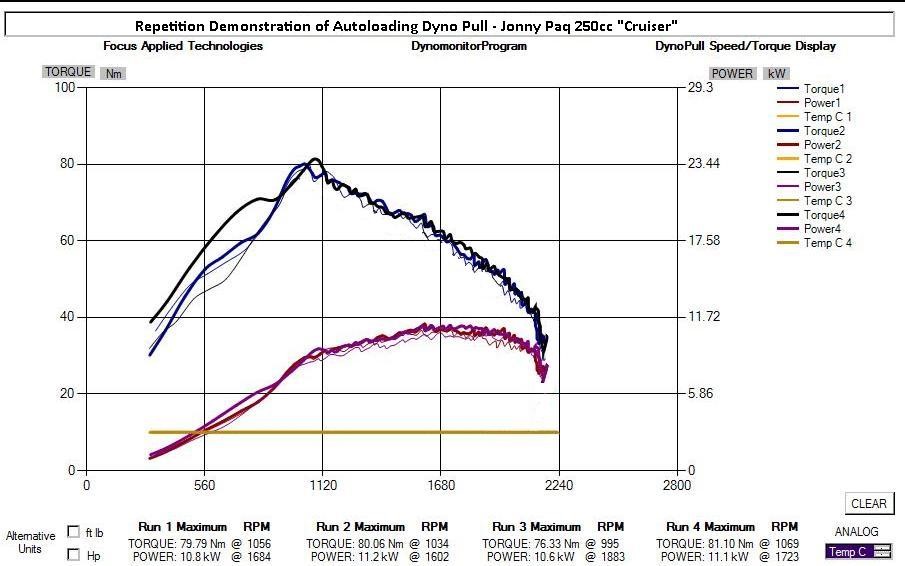 The dyno software features a "Dyno Pull" screen for typical chassis dyno testing.
USD 21,000 EXCLUDING SHIPPING.