Drive Cycle Emissions Testing?
---
Focus Performs Drive Cycle Emissions Testing with Modenas (M'sian), Kerdea (USA) and Pricol (India).
Focus recently performed Drive Cycle Emissions testing using the WMTC (World Motorcycle Test Cycle) for the Modenas Bjaja RS200 and a Yamaha N-Max Scooter. The RS200 is a field/reliability test vehicle with over 20,000km on it, however it was still able to achieve Euro-4 emissions on the drive cycle. For comparison purposes the Kerdea "fast" O2 sensor was used with a Focus ECU to allow O2 compensation tuning, and was able to reduce emissions further due to the sensors faster response, allowing tighter Air/Fuel Ratio control. The Yamaha has an unheated O2 sensor mounted close to the head to reduce "light off" time. It took over 1 minute to warm up before AFR control was possible. The Kerdea sensor, in contrast, was able to light off and allow AFR control in under 3 seconds.
---
Kerdeas fast response, low power O2 sensor is expected to enter the market very soon, improving the emissions of a wide range of vehicles through its faster light off time, and quicker response to AFR variations.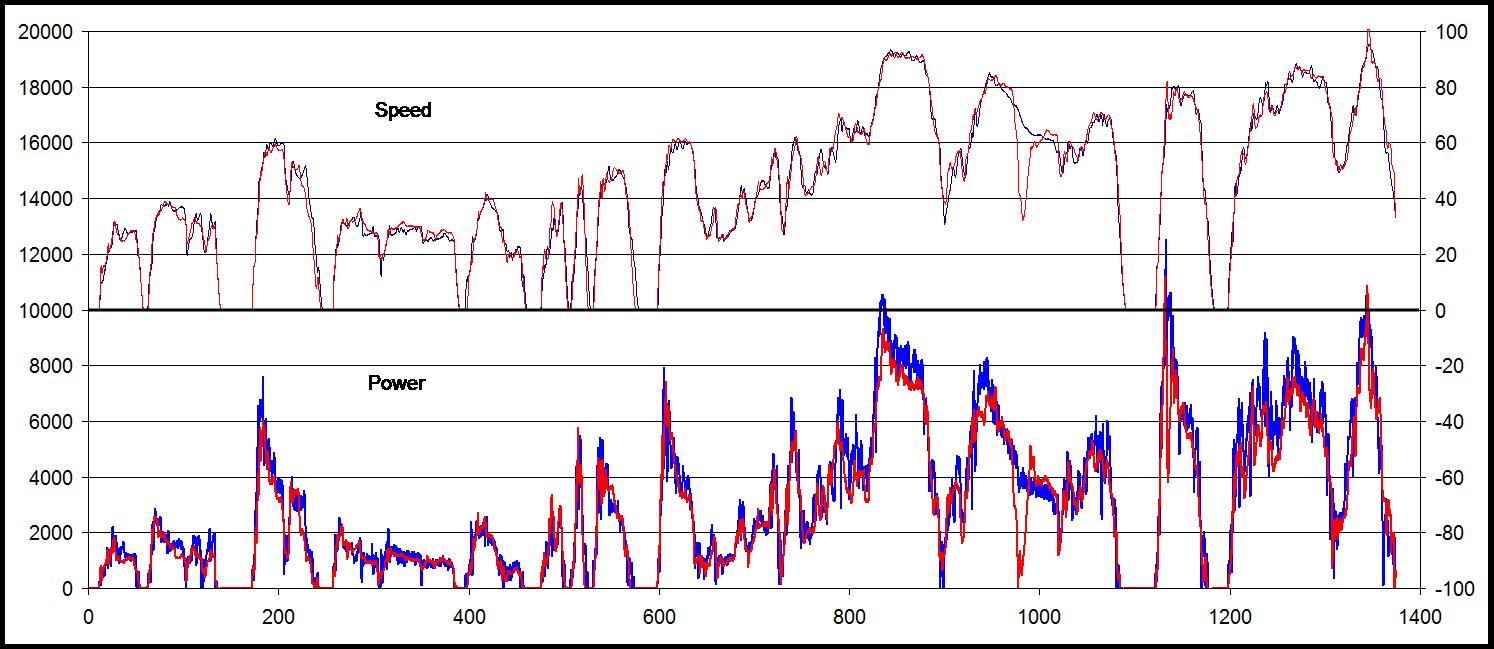 Above is a speed and power comparison for 2 runs of the WMTC. Note the discrepancy at 1000s (the technician was distracted and not following the speed dip on the blue run).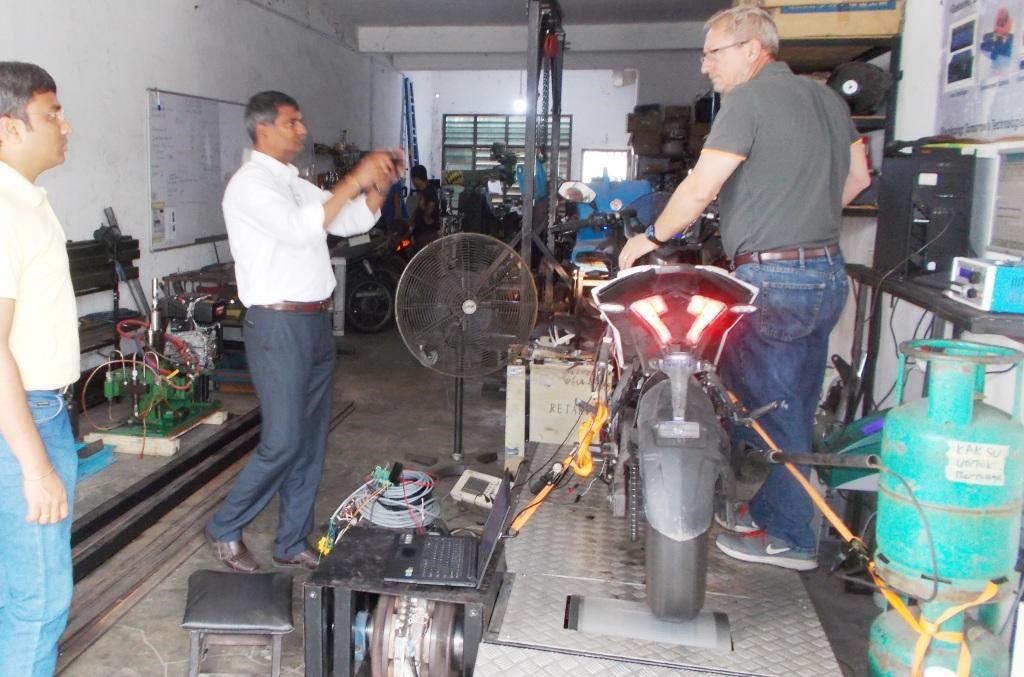 Kerdea's Ken Fosaan demonstrating to Pricol's Saravanan and Gothaman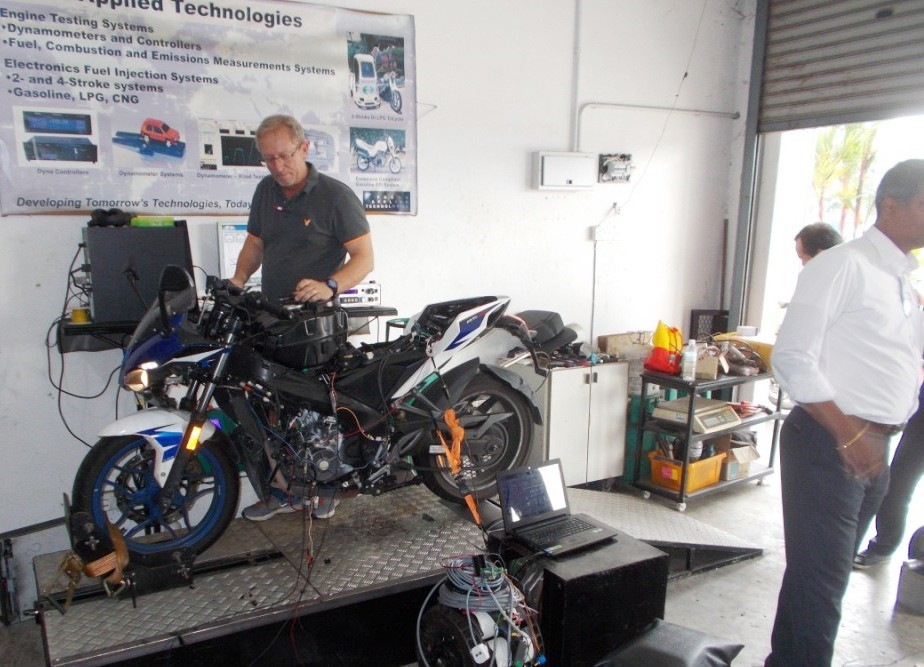 Modenas/Bajaj RS200 on test.